Completion-focused project management – on the ground, with your people – getting the expected return on investment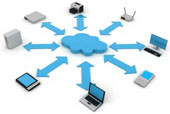 Manufacturing, product development, sourcing, distribution, and plant maintenance improvement.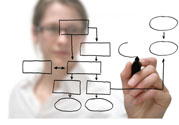 Your people are most important. Introducing and sustaining new ways of working and faster use of the IT suite brings tangible benefits faster.


SME Operations and IT Management on an interim basis. Manufacturing, Sourcing, Product Development, CIO Services.


Experience and expertise allows us to help mid-market companies realize tangible results by evaluating their business processes, plant layout, readiness for change, providing interim management and assume management of the IT environment. And by not providing the sticker shock of larger consultancies.
Our existing services are described in this website, but a peek into the near future reveals Enterprise ICG building help desk support for small ERP systems and rolling our 'Powered by VPiX' facilities documentation services.
We are always looking for our next reference client and motivated people to work with us.
Call us today…we are willing to provide our insight to help you frame your challenge, plan your improvement or implementation, and provide support services competitively.